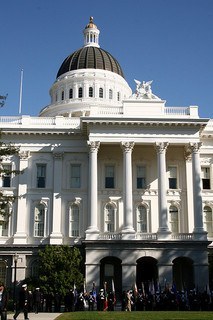 If you are thinking about expunging your California misdemeanor, but want questions answered before entering this somewhat complicated process, you are not alone. The road to expunging your misdemeanor from your criminal record is not an easy one, which is why knowing what to expect may make the expungement process a bit less daunting.
To begin with, you may be wondering why an expungement is right for you? Expunging your misdemeanor from your criminal record makes it as though the offense never occurred and you can legally say that you were never convicted of the offense on applications for employment and housing. Once your misdemeanor is expunged, you only have to disclose your expungement in three rare circumstances: when contracting with the California State Lottery Commission, when applying for public office, and when applying for a state license. Otherwise, you do not have to disclose your misdemeanor once expunged. A granted misdemeanor expungement may make it easier to find employment as a schoolteacher, a nurse, and other positions working as a caregiver or with the public.
Now that you know some of the benefits of getting your misdemeanor expunged, the most important aspect of deciding whether or not you should expunge your misdemeanor from your criminal record is determining your eligibility. You are eligible for a misdemeanor expungement if you did not serve a prison sentence, have completed probation, paid all fines owed to the court, and are not currently serving another sentence. California laws make it relatively easy to expunge a misdemeanor, with the exception of a few violent crimes that are not eligible for expungement.
Once you have determined your eligibility, you are ready to begin the expungement process. The first thing you need to know is where to petition for an expungement. You will file your petition with the courthouse that has jurisdiction over your case, which is usually the same courthouse where the hearing for your offense was originally heard. The filing fee for a misdemeanor expungement varies by county, though the law allows the court to charge up to $150.00, as per Penal Code section 1203.4(d). For more information about your respective courthouse, visit the California court website at www.courts.ca.gov.
Hopefully some of these facts about expunging a misdemeanor in California have helped to answer pressing questions about the expungement process and have motivated you to take the first step toward expunging your misdemeanor from your criminal record.