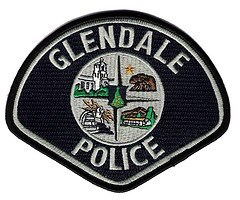 If you have a criminal record, you are already aware of all of the difficult hurdles that you have to overcome to find desirable employment and housing. Fortunately, if your offense occurred in Glendale, California, you are in luck.
California offers many remedies to expunge your criminal record, whether you have an arrest, a felony or misdemeanor, or even a juvenile offense, there may be a way to clear your criminal record. With employers and landlords increasingly running background checks on potential candidates, having anything show up on your background could be all the difference between personal and professional advancement, and continually being passed over for jobs and housing for which you are well qualified.
Once your criminal record is expunged, you may become a more attractive candidate for employment and housing. Expunging your criminal record may also make it easier to obtain professional certificates, qualify for financial aid, finish your education, or find employment with the United States Military and Peace Force.
In order to clear your record in Glendale, California, here is what you need to know:
To file a petition for an expungement, you must petition with the courthouse that oversaw the case for your offense. You can contact the court clerk for information regarding your case such as the name of the arresting agency, whether or not you have paid all fines owed to the court, and the waiting period for your offense.
For more information about filing a petition to expunge your criminal record in Glendale, click here: http://www.lasuperiorcourt.org/
You can also visit or call the courthouse directly:
California Superior Court
600 East Broadway
Glendale, CA 91206
(818) 500-3530 / 3541
If you are eligible to expunge your Glendale criminal record, have successfully filed the petition for expungement with the court, and paid the filing fee, then you have completed the first part of the expungement / record sealing process. Expungement cases are complex and timely, so it is important to understand the following steps in clearing your criminal record as it pertains to your case.
If your case is taken to court, you may need to provide evidence that demonstrates that you have meet all of the court ordered requirements, such as paying fees owed to the court, paying restitution, completing probation, attending court ordered classes, and / or community service. It is also in the interest of your case to prove to the court that you have made a dedicated effort to becoming a law-abiding citizen since your conviction. Though not necessarily required by law, preparing supporting evidence that speaks to your personal growth is highly recommended. For instance, you can prepare letters of recommendation for family, friends, and community leaders. You can also present pictures and documents that display your community involvement, and professional and academic achievements since your conviction such as professional licenses, certificates, awards and promotions earned.
While you have the option to file for an expungement on your own, you would have a better chance at success if you hired an attorney who is licensed by the California state bar. Be sure to look for an attorney who has received an "A" rating from the Better Business Bureau, or who has a high success rate clearing records in Glendale.